lemisfix
Electric 62-in-1, 48 Precision Bits Mini Screwdriver Set USB Rechargeable Portable Cordless Magnetizer with LED Working Lights for Phone, Camera, Board Components, Watches, Toys, Laptops Handy Repair Tool Set
Regular price
$29.99
Sale price
$69.99
Unit price
per

Premium Quality
The 62 in 1 precision screwdriver is made of S2 steel, which is a hardness up to 60 HRC(Tolerance:±2 HRC), sturdy and durable. Aluminum alloy handle constructed with anodic oxidation process and special anti-slip treatment for extra comfort.
Delicate Details
A mini electric screwdriver is ergonomically designed for grasping, 3 LED lights for the lighting working area, which enhances the working efficiency. Push to pop up and storage, so convenient method of using.
Portable and Rechargeable
A cordless electric screwdriver is equipped with a Type-C charge cable, 330mAh battery, 40 minutes of charging for continuously working for about 3 hours.
Magnetic Bits
Equipped with 48 precision magnetic bits, high hardness, durable surface coating, and non-destructive bite accuracy while improving rust resistance.
Practical and Multifunctional Electric Screwdriver Kit
This precision screwdriver is great for repairing most gadgets like phones, PC, tablets, gaming controllers, printers, drones, radios, toys, glasses, and watches, etc.
62-IN-1, 48 Bits Size

S2 Phosphate Ash H4*45mm 12pcs of PH0, PH1, PH2, SL2.0, T8H, T10H, T15H, T20H, H1.5, H2.0, H2.5, U2.6, △3.0
S2 Phosphate Ash H4*28mm 36pcs of PH000, PH00, PH2, SL1.0, SL1.5, SL2.5, SL3.0, SL3.5, SL4.0, H0.7, H0.9, H1.3, H3.0, H3.5, H4.0, P2, P5, P6,△2.0,△2.3,W1.5,Y0.6,Y1,Y2.0,Y2.5,T2,T3,T4,T5H,T6H,T7H,T9H,0.8 through needle,U3.0,SQ0,SQ1
Host & USB

with no bits, only the Host + USB
Recommend Accessories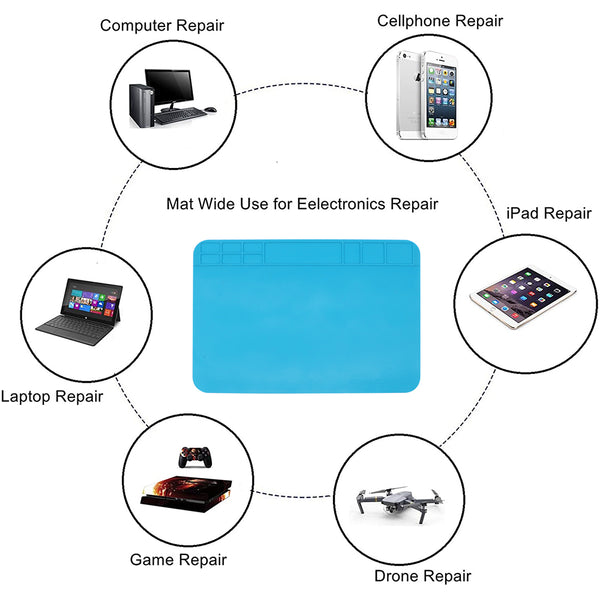 ---
Share this Product
---